What does "tsukareta" mean? 疲れた?つかれた?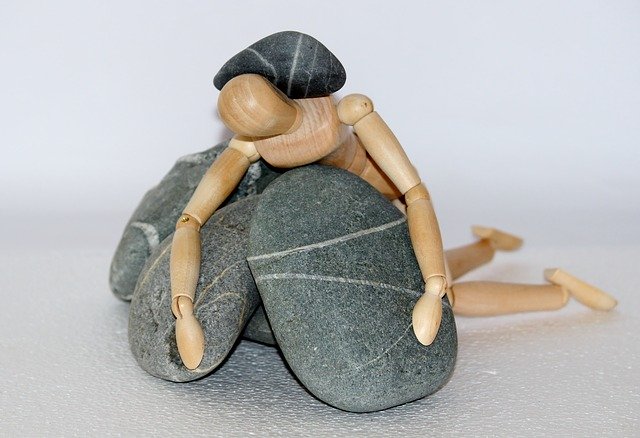 Tsukareru—.
Tsukareta—.
Tsukareta desyou.
Otsukare sama-.
If you are in Japan, you will sometimes hear such a phrase from adults and children. This can be often heard everywhere, such as in schools, workplaces, and homes.
If you stay or live in Japan for a while, this is one of phrases you should know.
Let's take a closer look at "tsukareta".
What does "tsukareta(疲れた:つかれた)" mean?
What do "Tsukareru" and "tsukareta" mean?
"Tsukareru(つかれる:疲れる)" means "getting tired", "exhausted", "weary", and "whacked".
Its basic form is "tsukareru" and "tsukareta(つかれた:疲れた)" is a past tense.
Just because it's in the past doesn't mean it happened in the past. Simply, the currently tired state is called "tsukareta".
It also means that the quality or function of a product or oil that has been used for a long time is poor or weak
Example sentences with "tsukareru"
Tokai no seikatsu ni tsukareru.
都会の生活に疲れる。
Tired of urban life.
Hatarakizume de tsukareta。
働きづめで疲れた。
I was tired of working hard.
Zutto tatteita node, ashi ga tsukarete imasu.
ずっと立っていたので、足が疲れています。
My legs are tired because I was standing all the time.
Kyou wa tsukare mashita ka?
今日は疲れましたか?
Are you tired today?
Asa kara sagyou wo shite tsukarete imasen ka?
朝から作業をして疲れていませんか?
Haven't you been tired of working since in the morning?
Daijoubu, tsukarete imasen.
大丈夫、疲れていません。
All right, not tired.
Kao ni tsukare ga dete imasu yo.
顔に疲れが出ていますよ。
You look tired.
Shigoto ga yatto owatte, tsukare ga dotto deta.
仕事がやっと終わって、疲れがどっと出た。
The job is finally over and I suddenly feel tired.
Saikin no kanojo wa tsukare ga mieru.
最近の彼女は疲れが見える。
Recently she looks tired.
Kono abura wa tsukarete iru node torikaemashou.
この油は疲れているのでとりかえましょう。
Let's replace this oil because it is getting old.
Shousetsu wo yonde itara mega tsukareta.
小説を読んでいたら目が疲れた。
Reading a novel tired my eyes.
Watashi no chichi wa tsukareta youna kao wo shiteiru.
私の父は、疲れたような顔をしている。
My father looks tired.
Tsukaretara douzo yasunde kudasai.
疲れたらどうぞ休んでください。
Please take a rest if you are tired.
Daibu otsukare no you desu ne.
だいぶお疲れのようですね。
It looks like you're tired.
Otsukare sama desu.
お疲れ様です。
Otsukare sama deshita.
お疲れさまでした。
It is a greeting to each other at the end of work in Japan, which means;
Thank you for your work.
You worked hard today.
You must be tired today.
Synonyms of "tsukareru"
Synonyms for "tsukareru" include:
kutabireru(くたびれる)
hihei suru(疲弊する)
hirou suru(疲労する)
hetaru(へたる)
hebaru(へばる)
hetabaru(へたばる)
moetsukiru(燃え尽きる)
---