What does "Masaka" mean in Japanese? How do you use it? まさか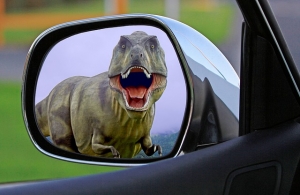 Eeee, masaka!?(えええ、まさか!?)
Masaka ne–(まさかねー)
Masaka anata ja naidesyou ne!?(まさかあなたじゃないでしょうね!?)
Masaka towa omoukedo…(まさかとは思うけど・・・)
What does "Masaka" mean in Japanese? How do you use it?
When listening to Japanese conversations, the word "masaka(まさか)" often appears. This word is used when it's fun, sad, angry, or serious and so on.
Let's see the meaning of "masaka."
What is the meaning of "masaka" in Japanese?
"Masaka" has several meanings.
1
. An expression that reinforces the feeling that such a thing cannot happen, and is used with a negated "nai(ない)".
The following examples correspond to the expressions in English.
No way!
It can't be!
How could it be?
Masaka ano hito ga arawareru towa omowanakatta.
まさかあの男(おとこ)が現(あらわ)れるとは思(おも)わなかった。
I never thought that man would appear.
Watashi wo mitsukerareru hito wa masaka inaidarou.
私(わたし)を見(み)つけられる人(ひと)はまさかいないだろう。
No one can find me.
Masaka ano hito ga intabyu- ni ukaru towa omowanakatta.
まさかあの人(ひと)がインタビュー(インタビュー)に受(う)かるとは思(おも)わなかった。
I didn't expect that person to be interviewed.
Masaka watashi wo utagatte imasenyone?
まさか私(わたし)を疑(うたが)っていませんよね?
You're not suspicious of me, right?
2. When you express the feeling that an event is impossible at all, by all means.
Masaka kinou itta koto wo wasuretatodemo iuno?
まさか昨日(きのう)言(い)ったことを忘(わす)れたとでもいうの?
Don't tell me you forget what you said yesterday, do you?
Masaka byouki no kare ni tetsudai wo onegai dekinai yo.
まさか病気(びょうき)の彼(かれ)に手伝い(てつだ)をお願(ねが)いできないよ。
We could never possibly ask him for help, who is ill.
"Kono doresu juumanen mosita wa."
"Masaka."
「このドレス10万円(じゅうまんえん)もしたわ。」「まさか」
"I paid 100,000 yen for this dress."
"No way."
Masama kare ga shiai ni maketa nante.
まさか彼(かれ)が試合(しあい)に負(ま)けたなんて。
How can I believe that he lost the game?
"Masaka konnna inaka machi ni Erubis Puresurii ga taizai shitetari shite?"
"Sono masaka dayo."
「まさかこんな田舎町(いなかまち)にエルビス・プレスリー(えるびす・ぷれすりー)が滞在(たいざい)してたりして?」
「そのまさかだよ」
"Don't say Elvis Presley is staying in a rural town like this, do you?"
"Actually, that is true."
3. When something unexpected is happening in front of you. In case of emergency.
Kono okane wa masaka no baai ni yakudatenasai.
このお金(かね)はまさかの場合(ばあい)に役立(やくだ)てなさい。
Use this money in case of emergency.
Masaka no toki wa kare wo tazunenasai.
まさかの時(とき)は彼(かれ)を訪(たず)ねなさい。
If you need help, visit him.
Masaka no toki no yakutadazu
まさかの役にたたず
Useless when it matters
What is the etymology of "masaka"?
The etymology of "masaka" is said to be the word "tamasaka(たまさか)." This means that it rarely happens, it doesn't happen bery often, etc.
Also, the word "tama tama(たまたま)" is used when it is a coincidence, and "tama ni(たまに)" is used when it happens occasionally.
There is also a theory that the word "masaki(まさき)" is the etymology.
This was the word for the event in front of us, that is, which expressed "reality" or "present." It is thought that it then changed to "the event is imminent and urgent."
---